If you like what you see, or the service that we have provided,
we would appreciate it if you could visit any of these sites and give us a positive review.
Thanks AWO.
The folks at Allegheny Wilderness Outfitters Canoe/Kayak Rental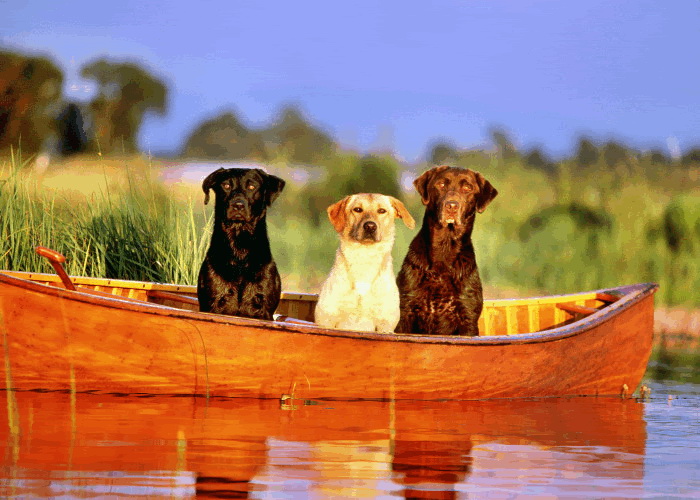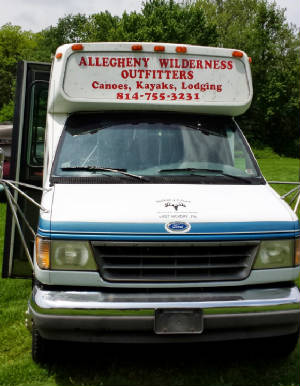 The AWO Van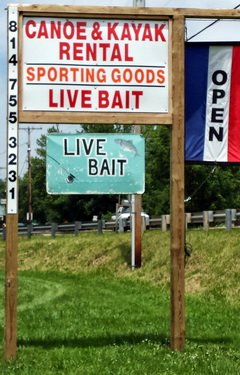 The sign on RT-62
Come on up to Forest County and float the beautiful and scenic Allegheny River as it slowly makes its way through the Allegheny National Forest. Eagles, deer, bear, turkey, beaver, and otter are just a few species of wildlife you might see on your trip.

Bring your fishing rod, suntan lotion and lunch and enjoy fishing for small mouth bass, musky, pike, and walleye on the beautiful Allegheny River!!!
Allegheny Wilderness Outfitters Canoe and Kayak Rentals
Business office is located at
8415 Pine Dr.
Tionesta, PA 16353

Our Rental Location is inside:
21016 Route 62
East Hickory, PA 16321
A Full Service Hunting/Fishing outfitter with Live Bait,
Fishing Lures, St. Croix Rods, Various camping supplies,
and home to Rt. 666 t-shirts.
Distance

Time on River

Cost

8 Miles

3-4 Hours

$35.00/Canoe
$25.00/Kayak

10 miles

4-5 Hours

$40.00/Canoe
$30.00/Kayak

23 miles

2 Days

3 Days

$65.00/Canoe
$55.00/Kayak
$75.00/Canoe
$65.00/Kayak

40 miles

$90.00/Canoe
$80.00/Kayak

All overnight trips have a 2 canoe minimum.
Saturday overnight trip groups must arrive by 8AM.
Price is based on 2 adults per canoe,
Each additional adult is $5.00 extra (for 1 day trips).
Take out is at the West Hickory Bridge on the LEFT side

Trips include:

Transportation to/from Canoe Launches
2 Paddles
2-PFD's
-->NEW<--

Save time by printing and filling out our canoe waiver before renting your canoe!

P

lease click the image below to be taken to an image of the form that you can print at home:
---
If you have any problems/issues with this site (or the pages contained within), please drop me a line at: andrasvancsa@alleghenywildernessoutfitter.com
Thank you